Custom building with passion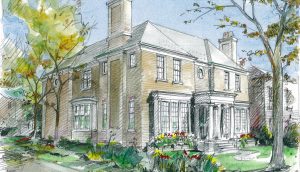 Our services include the custom building of new homes and additions as well as interior and exterior renovations.
We're proud to develop and build beautiful and functional homes which incorporate environmentally friendly materials, practices and features wherever possible and practical.
Although we're always glad to work together with our clients plans, architects or designers, Balmoral Custom Homes can also refer you to any one of our trusted providers that we've been privileged to partner with – which happen to be some of the most highly regarded architect's and designer's in the industry.